Game Info
Download
《War of Guardian》is an epic and New-Generation MMORPG mobile game featured with breathtaking episodes, HD art effects and various social game-play. The intuitive QTE skill-triggered mode enhance a thrilling Real Time Battle. Immersive fierce PVE&PVP battle is abusively addictive. The game takes place during the European Middle Age through a magical fantastic story line. Players will be able to use enchantment skills to enhance their strengths and challenge powerful boss. Endorse your weapons and ally with other companions to free the three kingdoms to become the most glorious Hero of War of Guardian.
The Secret of FASHION
All new fashion is in the Mystery Store, i would like to share a little secret about it, which is combat power for fashion can be superimposed!
Figure 1 is with full set of +7 equipment's and without clothes, and preparing some fashion in my inventory. My current combat power is 12600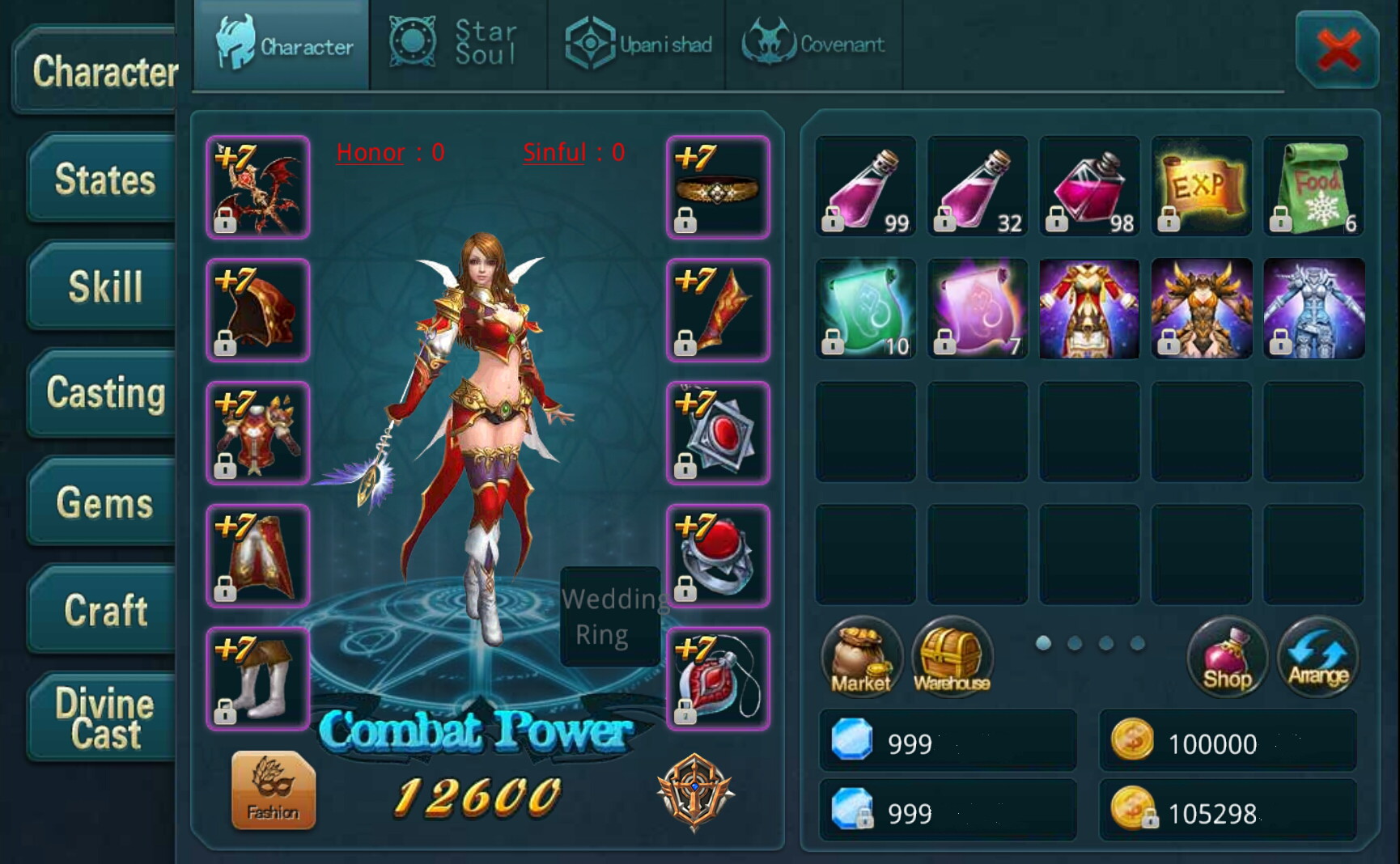 Figure 2 is put on the fashion "Divine Garment of the Flaming Dance" with +7 to be permanent, is it very nice in looking! We can see the combat power has significantly improved, from 12600 become 12861.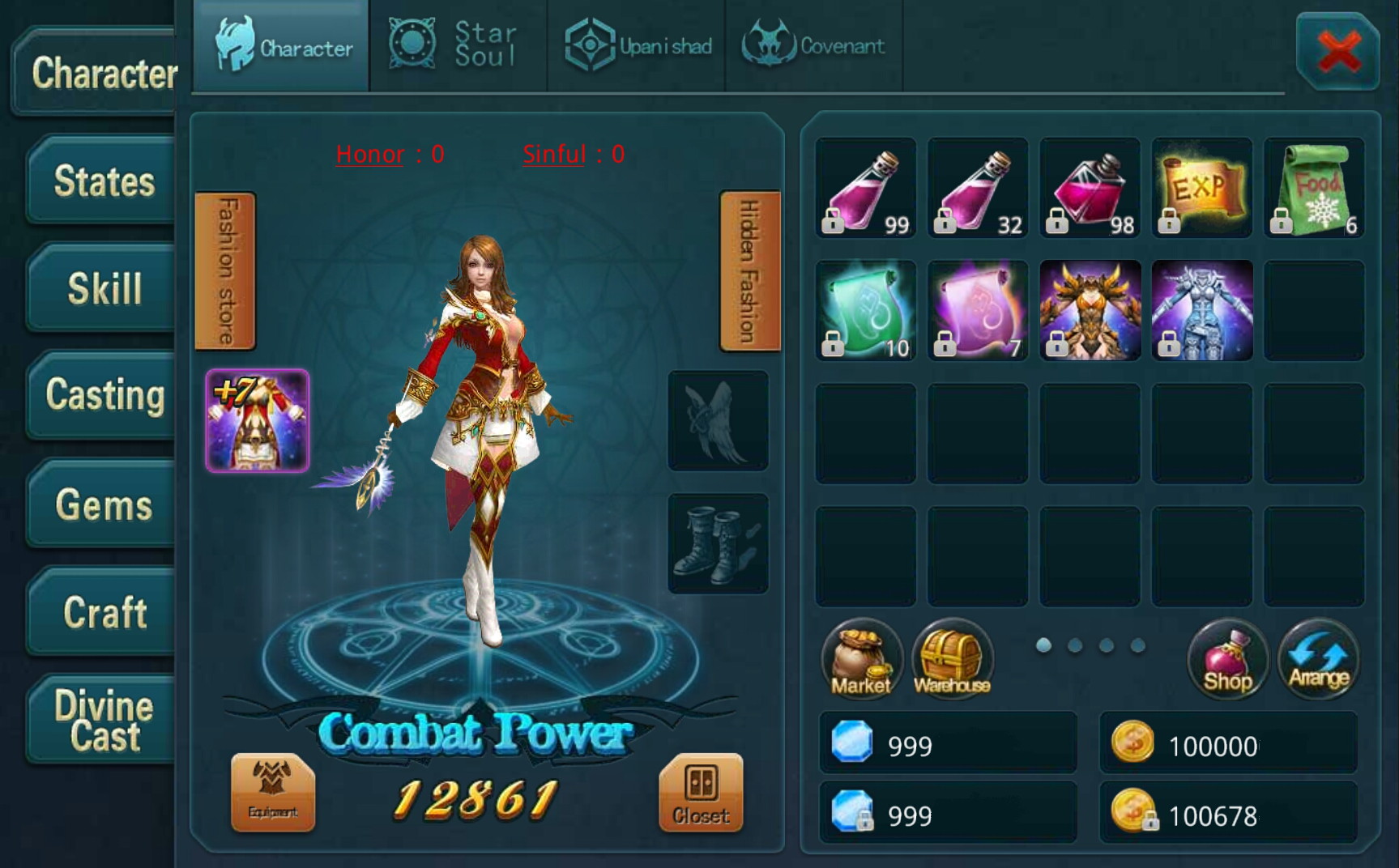 Figure 3 is Little Servant favorite fashion "Holylight Shodow" and "Divine Garment of the Flaming Dance" although it would not show out, but it has been collected in the closet! After wearing the combat power will becomes higher, from 12861 to 13792.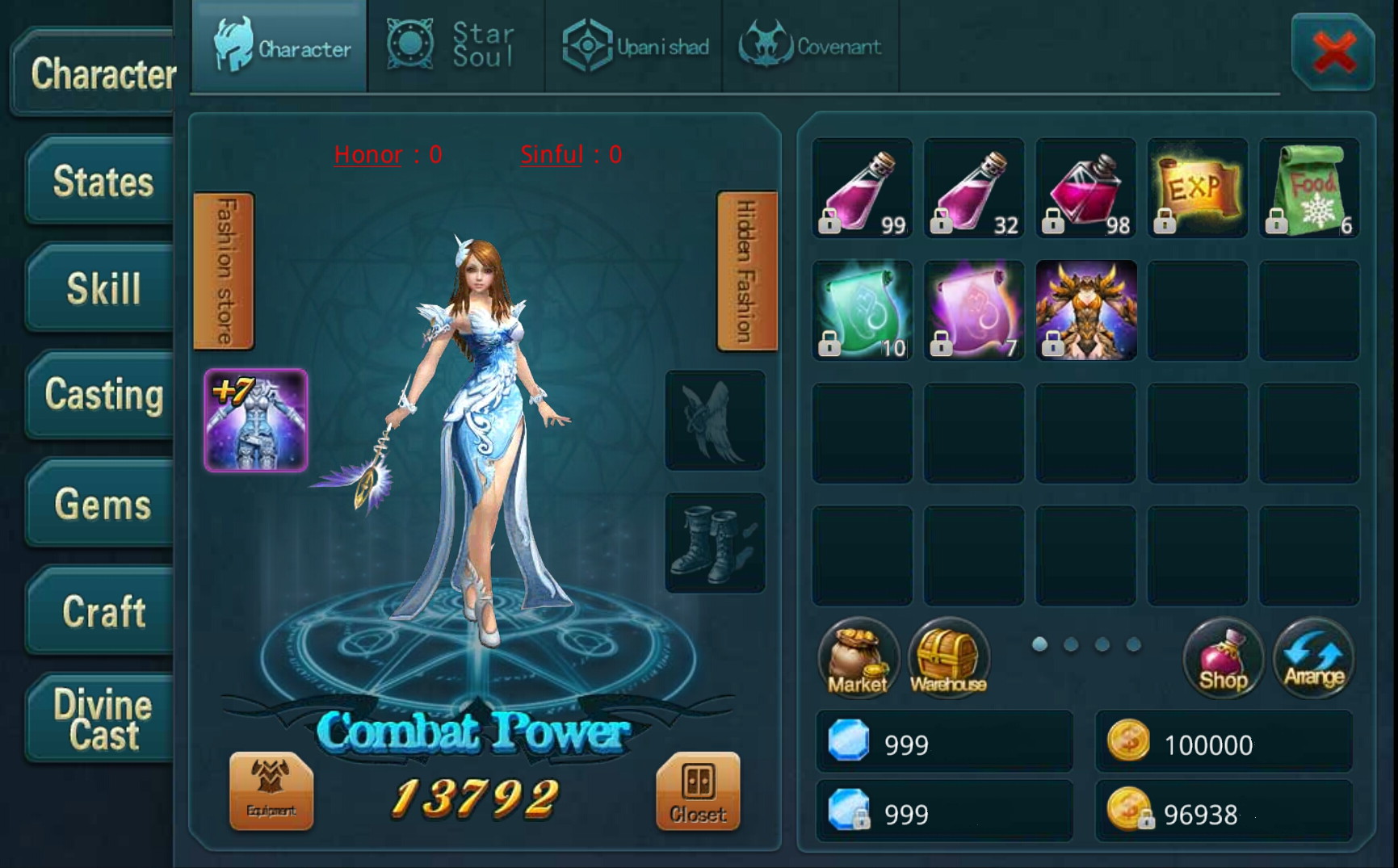 Figure 4 is put on the fashion "Victory Tabard", we can see once again the combat power raising, from 13792 to 14285.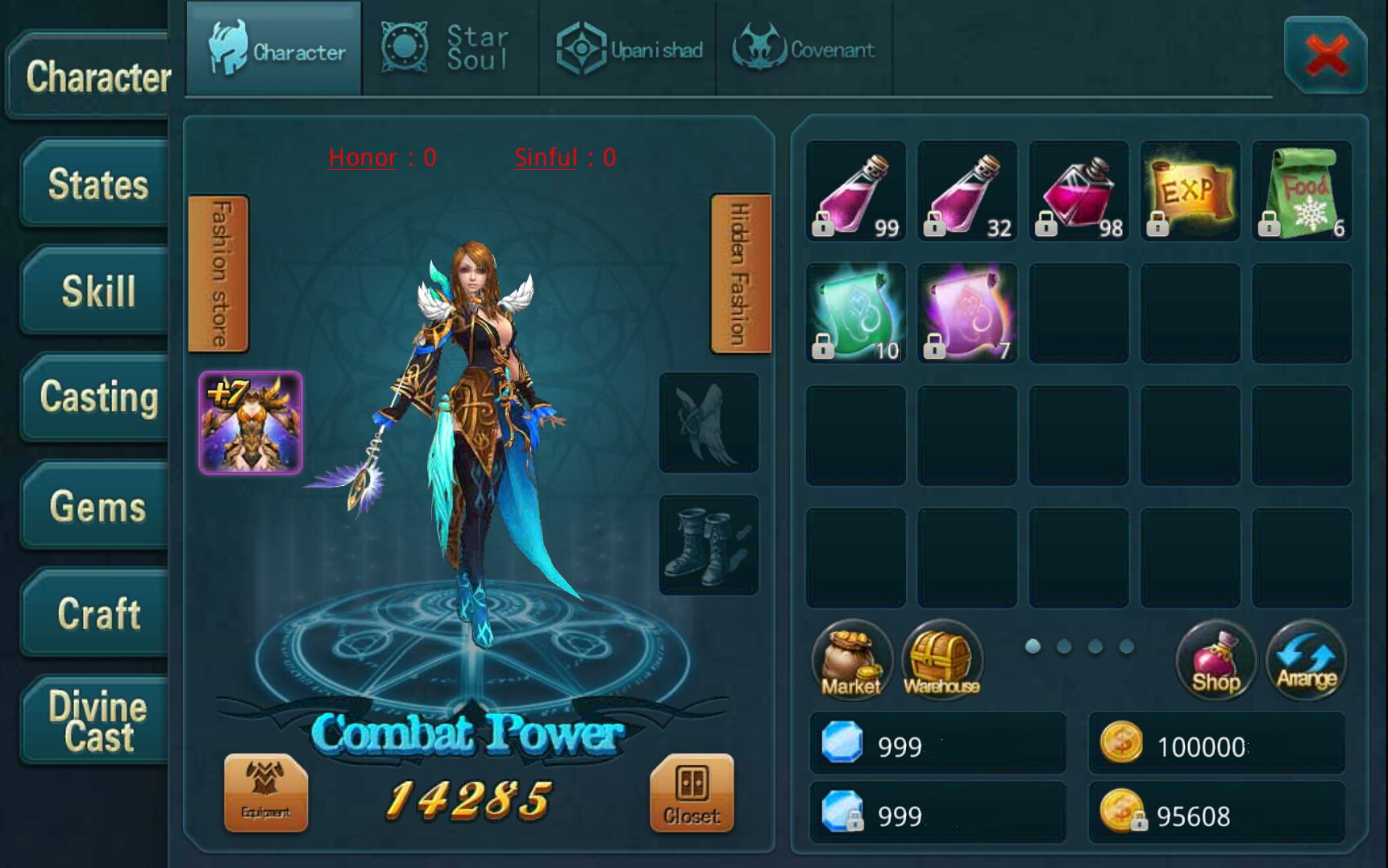 Figure 5 is the foot print. Adding a new foot print will enhance the combat power from 14285 to 14779.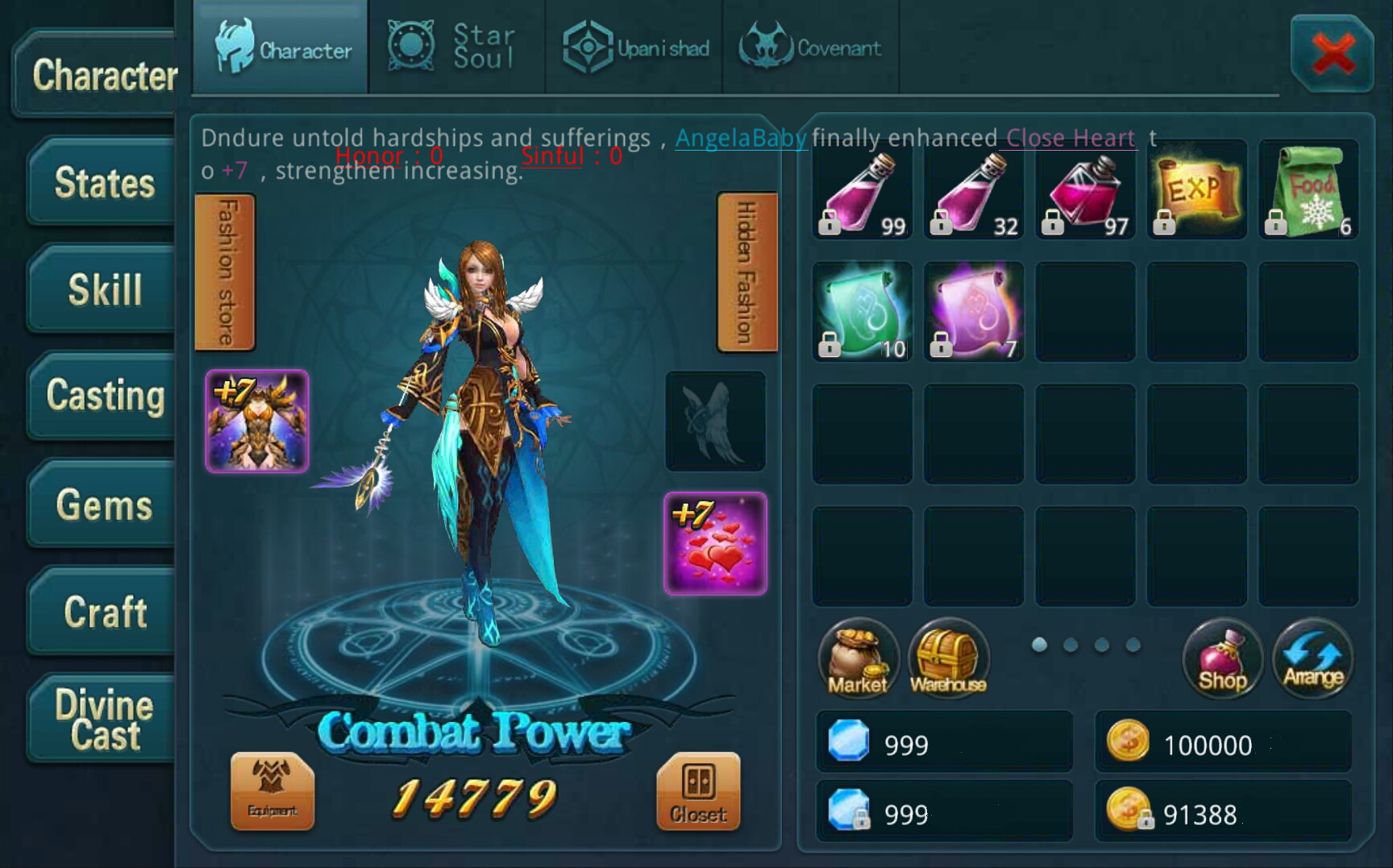 Although there are different states for different fashion, and it will show out when being overlap by other wear fashion, as long as you have put it on, it will store at [Closet] interface. Thus, the increase of combat power and states will always be there. Let's collect it all~